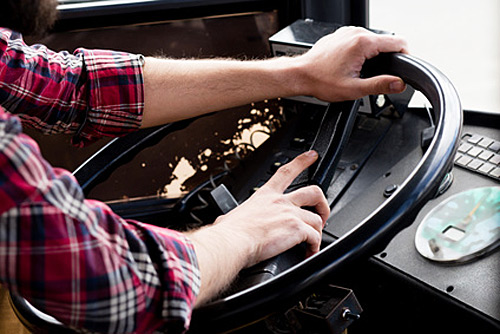 Training on dangerous goods transportation is essential and mandatory by law and ensures that the stakeholders are aware of the Transport of dangerous goods regulations (TDGR).
These national and international standards must be respected to prevent incidents and accidents. Failure to comply to these requirements may delay delivery and compromise business continuity.
That's why all our drivers are trained to meet all federal and provincial requirements and industry standards. We are always looking for the best of the best, meaning drivers who have the right skills for the services we offer. In addition, our operations staff receive continuing training for the handling and transport of hazardous products allowing maximum safety during each transport. Most of the fleet tanks are used for the transport of various petroleum and chemical products.
The quality of the service rendered is closely linked to the talent of the teams. This requires a neat appearance - a sign of professionalism, pride and respect for the customer - but also by developing their skills: strengthening their know-how through training and maintaining their motivation, essential levers for efficiency and competence.
To get peace of mind and a secured delivery entrust your business with Distributions Carl Beaulac for your bulk product transportation needs.